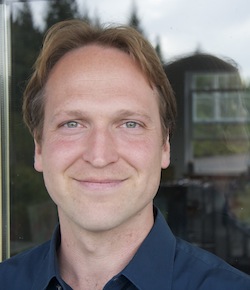 The next member of our Board of Advisers is Hardy Merriman (http://hardymerriman.com), a leading scholar and trainer in the field of nonviolent civic action. He has edited or co-authored some of the seminal works in the field, such as Waging Nonviolent Struggle (2005) and CANVAS Core Curriculum: A Guide to Effective Nonviolent Struggle (2007). Hardy is currently a Senior Advisor at the International Center on Nonviolent Conflict, a nonprofit foundation that develops the study and use of civilian-based, nonmilitary strategies to establish and defend human rights, democracy and justice worldwide.
The Meta-Activism Project (MAP) seeks to build new knowledge about the effects of digital technology on activism and political power. We not want to reinvent the wheel, but rather to build on existing knowledge. Hardy is a link to these stores of existing knowledge, as he said in a recent email,
I think MAP should continue to draw as much from other, related disciplines as possible–such as the fields of nonviolent conflict, social movements, social psychology, communications, etc.–as it strives to develop a core body of knowledge about digital activism.

Through the development of a data set and new research, MAP will come out with great work directly related to digital activism, which will help to distinguish digital activism as a distinct field of study. However, that distinct field of study will be stronger if it conspicuously and intentionally builds on a lot of relevant work done in related fields.

Incorporating ideas and research from other fields will also help the integration of knowledge about digital resistance integrate horizontally into those fields as well.
We couldn't agree more.