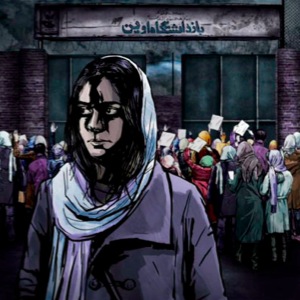 I have been lucky enough to spend this week at the Sundance Film Festival. One of my favorite films so far has been "The Green Wave," a documentary about the the 2009 post-election uprising in Iran. It was wonderful and deeply affecting and, even as someone who watched events closely at the time and read subsequent analysis, Ilearned much I had not realized,particularly about the scope and brutalityof the goverment response.
What I want to write about here, however, is the way in the film was created, which represents a new mode of documentary creation appropriate to the digital age. The film's creator, Ali Samadi Ahadi, and his collaborators, were living in Germany when the elections occurred and he felt that, even afterwards, it would be too dangerous either to go to Iran to shoot footage or to ask a local to shoot on his behalf.
Instead, he decided to create his documentary froma mix digital content created by Iranians who lived through the protests and documented their experiences, some through grainy cell phone video and some through beautifully-written and heart-rending blog posts, translated into English and illustrated in dark yet striking animation, like the image at left. We hear from aMousavi campaign worker, a young manwho istaken into custody and tortured with dozens of others, of a woman whose cousin isa Basiji militiaman recounting his crimes and guilt.
These firsthand accounts are inter-cut with the kind of talking-head interviews one expects in a documentary, but it is the digital content that strikes the heart. I did not at any moment feel that the documentary lacked for footage or insight. More that telling the story himself, Samadi Ahadi, was a vehicle for letting the people of Iran tell their own story in their own wordsand images. It is a new and appropriate role for a documentary film-maker, recognizingthe increased capacity of ordinary people to document their own lives in the digital age.